Specializing in Your Recovery Between Hospital and Home
Providing a home-like atmosphere for recovery and specialized care.
We strive to restore each resident as quickly as possible to his or her highest level of activity and independence. We provide a home-like atmosphere for recovery and encouragement for all residents to achieve their optimal quality of life. Our focus is on the rehabilitation of residents so that they may return to the community to continue their lives as independently as possible.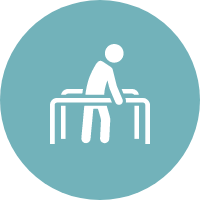 Physical Therapy is an important part of recovery for many different health problems. Targeted exercises and techniques can help patients reduce pain, improve strength and balance to prevent falls, regain mobility after joint replacement or other surgeries, and improve gait and balance in stroke survivors. A trained physical therapist can also prescribe appropriate mobility aids and orthotic devices, if necessary.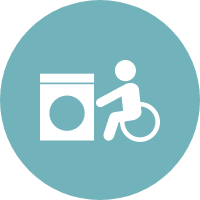 Occupational Therapy assists patients in learning how to safely and effectively carry out ADLs and instrumental activities of daily living (IADLs) and meet personal goals for regaining functional abilities. This process involves relearning ways of doing "common" activities (with or without assistive devices) and how to alter living environments to be conducive to a patient's temporary or permanent functional limitations.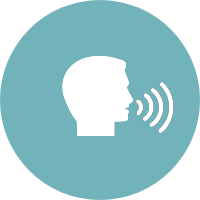 Patients who are in rehab for things like stroke recovery, a traumatic brain injury (TBI), or progressive neurological diseases can suffer from problems like aphasia, dysphagia, dysarthria, and paranoia, which affect the ability to comprehend and produce speech. Working with a trained Speech-Language Pathologist can help these patients to regain and improve their communications skills and ability to safely eat and drink.
24 Hour Skilled Nursing
Short-term Rehab and Long-term Care
Physical, Occupational, and Speech Therapy
Certified Wound Care
IV Antibiotic Services
Certified Activity Director
Registered Dietician
Laboratory Services
Pharmacy Services
Beautiful Private and Semi-Private Rooms
Family-Friendly Atmosphere
Home-cooked Style Meals
Hair Salon
WiFi & Flat Screen TV with Cable
Beautiful Courtyard
On-site Transportation
Secure Memory Care Unit (select locations)
State-of-the-Art Therapy Gyms
SciFit STEPONE™ Medical RECUMBENT STEPPER
LiteGait
E Stim Therapy (E Stim)
Ultrasound Therapy
Outpatient Therapy
Fulltime Nurse Practitioners
Consulting Physicians